I promised a giveaway when I reached 100 followers.
Well, much to my surprise, I passed 100 before I could get my ish together.
So today I have the ultimate giveaway.
It's my Friday Favorites
but soon they'll be yours!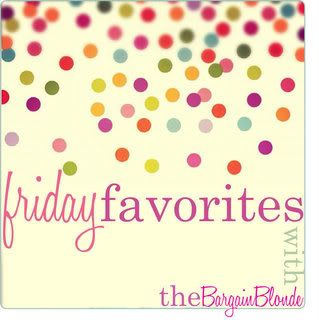 If you're a blogger, you've probably heard of
Birchbox
.
These monthly subscription boxes of goodies are all the rage.
Occasionally when a blogger does a review of the products,
I get super envious and consider signing up.
I wouldn't use half that crap.
my Netflix subscription gets WAY more use.
(cough andHulutoo cough)
I have created a Birchbox knock off for you other
drugstore makeup loving chicas out there.
Full of my very favorite products and a few
that have gotten rave reviews in the blogosphere.
So without further ado...
The Back East Blonde Box.
Like a Birchbox, but better.
(I know, I'm wildly creative)
1. Neutrogena Makeup Removing Towelettes - These get the job done. 'Nuff said.
2. EcoTools Bamboo Nail File Set - I never clip, only file. These are good ones.
3. Scunci Polybands - Way better for braid ends than a bulky hair tie!
4. Maybelline Babylips in Cherry Me - The perfect foray into red lips. I use it as chapstick.
5. Johnson's Baby Powder - Like I've said before, dry shampoo for poor people. Or me before I discovered dry shampoo.
6. L'oreal Infallible le Gloss in Bloom - The perfect neutral pink for anyone. It lasts without being too sticky.
7. Ulta Nail Lacquer in Pink-a-boo - Pale pink will always be a classic. This is my go-to.
8. E.L.F. Waterproof Eyeliner Pen in Black - I've heard this is very comparable to MAC Penultimate Eyeliner.
9. Dove Nourishing Hair Oil Care Detangler - This has gotten rave reviews in the blogosphere. Works for all hair types.
So there you have it. My favorites could soon be yours.
Enter to win here: